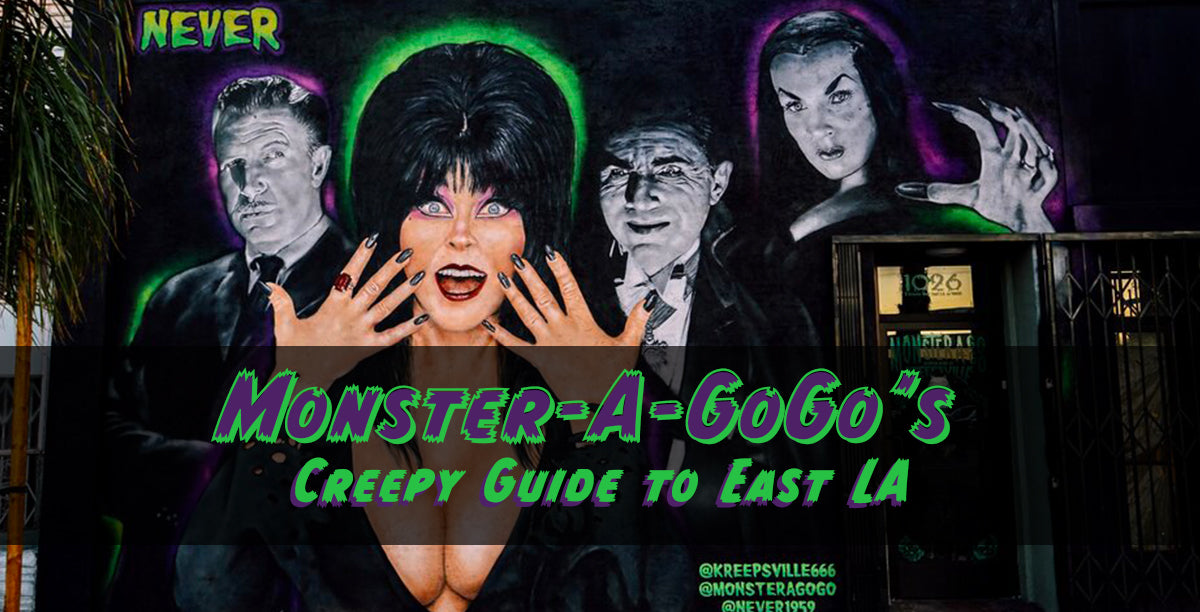 Monster-A-GoGo's Creepy Guide to East LA Goth Stores
Read our creepy guide to East LA when you're looking for goth stores near me, goth tourist attractions and more! When you come to visit Monster-A-GoGo, the Kreepsville flagship gothic clothing store, be sure to plan a visit to our neighbors and support the other small business...
Read more
What's with All the Kreepsville Cats?
If you're a fan of Kreepsville, you may have noticed some feline faces sneaking into our feeds. As a company, Kreepsville has always been animal-friendly, against animal cruelty, and supportive of pet adoption. Learn more about our furry friends and how we support...
Read more